A €6-million investment by our colleagues at the Health Research Board (HRB) in Clinical Trial Networks will create new opportunities for people on the island of Ireland to contribute to cutting-edge clinical research and help advance patient care.
People with dementia, diabetes, and infectious diseases, as well as patients of paediatrics, primary care and intensive care will all benefit from the investment that enables the development of internationally competitive, investigator-led clinical trials to test new treatments, and develop more effective outcomes to prevent, detect, treat, or manage care within these areas.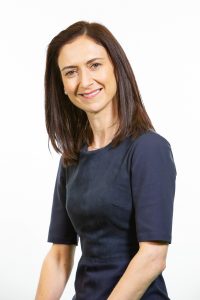 "Now more than ever, people in Ireland are looking to researchers to develop innovative health solutions" – Dr Jennifer Ralph James, Head of the National Office for Research Ethics Committees. "These new Networks create an opportunity for clinical trials that have the potential to transform people's lives. We congratulate the successful funding recipients who are bringing together their expertise to deliver meaningful clinical research that will improve patient health and care."
"Through the work of the newly established national committees and supported by local ethics committees across the country, the National Office will help ensure that the highest standards of research ethics increase Irish patients' ability to participate in trials conducted in Ireland. As a team, we look forward to supporting researchers to deliver these trials by providing practical support in applying for ethics review."
The announcement of funding comes ahead of International Clinical Trials Day. Commenting, Dr Mairéad O'Driscoll, Chief Executive at the HRB, says:
"The impact that HRB investments in clinical trial capacity have had in Ireland was acutely demonstrated when we were able to pivot quickly to deliver clinical trials as part of a global rapid response to COVID-19. We are proud of the leadership role we have actively taken in Ireland in this area and we look forward to seeing the benefits that these new Networks deliver for people's health, patient care and the economy."
Following a rigorous application process by a panel of international experts, six Clinical Trial Networks have been selected for funding over a five-year period across different thematic areas of health and social care research of national and international relevance. Specifically, the assessment criteria examined the quality of the proposed network and trial activities, the strength of its collaborative framework, and the expertise and skill mix within each team.
To read more on what these six Clinical Trial Networks aim to achieve in the areas of infectious disease, intensive care, paediatrics, dementia, diabetes and primary care, visit the Health Research Board news page.