As we countdown to new Clinical Trial Regulation (No 536/2014) coming into effect on January 31, 2022, the Health Products Regulatory Authority (HPRA) in conjunction with the National Office for Research Ethics Committees will host a four-day webinar series from Monday 22 to Thursday 25 November 2021.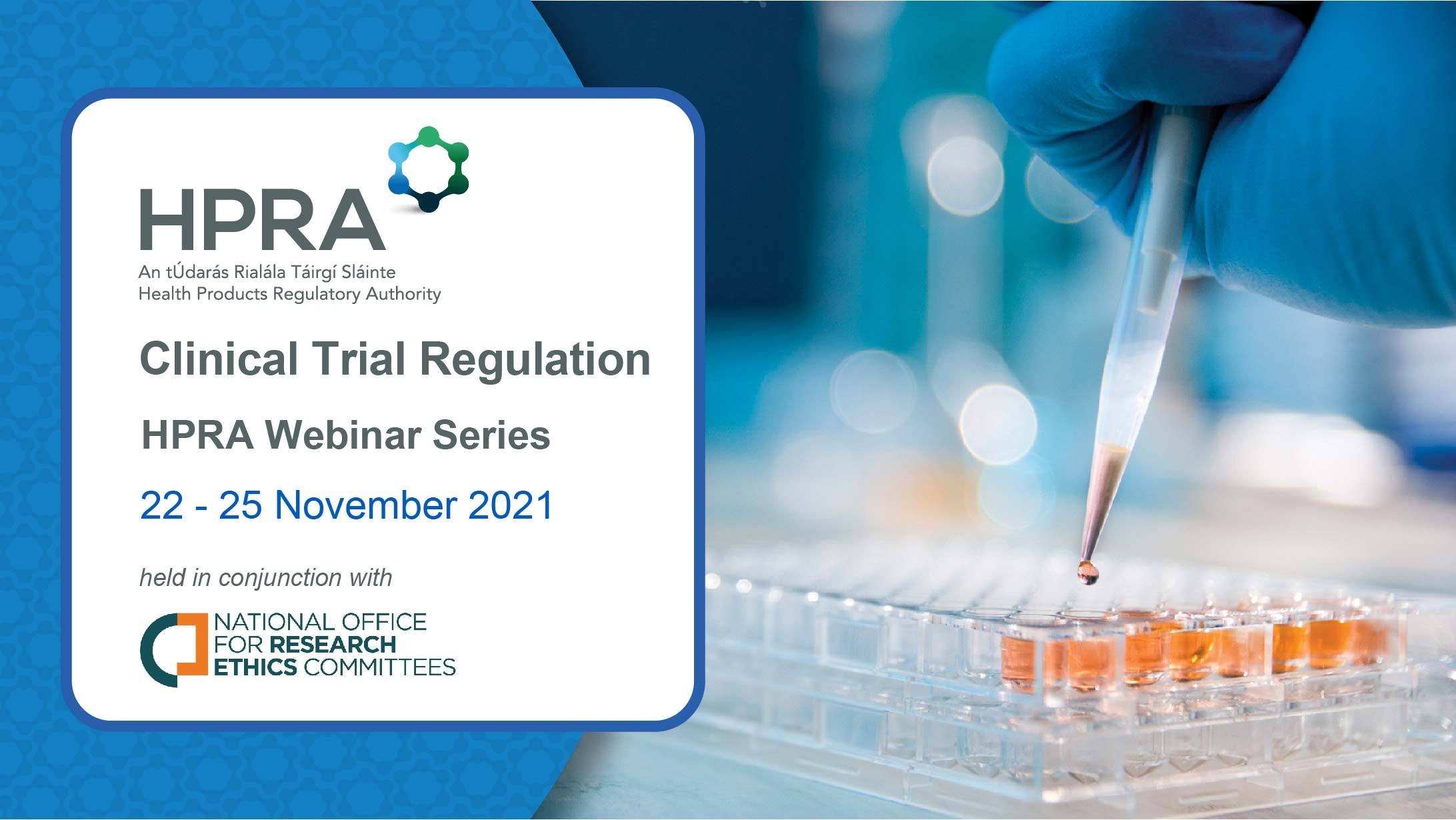 The series will present the main changes that those involved in clinical trials in Ireland can expect when the regulation is implemented, as well as throughout the three-year transition period that will follow, with the aim of helping the clinical trial community understand and prepare for the new regulation.
Information sessions will cover a wide range of topics, including an overview of the regulation, post-authorisation and compliance aspects, and guidance on next steps for sponsors and investigators. The Department of Health will also provide an update on the national framework for the regulation.